RANDOM BURSTS OF WISDOM…
  ...OKAY, RANDOM BURSTS OF SOMETHING
THE NATIONAL BEWILDERED ASSOCIATION
   The 76ers with a Basketball IQ of...well, 76
I'm watching the last few minutes of the Raptors and the 76ers.  The Raptors are getting their butts whipped like an advert for an S&M reality show.
So Nick Nurse resurrects an ancient sword, the Full Court Zone Press.  Something you see in the NBA as often as pigs fly from Sacramento to  Dallas.
So I'm thinking, Good for you, Nick.  Obviously, the 76ers will surgically demolish the press.  But at least you're pulling the plug and draining your Strategy Bag.
But I'm so wrong.  Not only does the press work, but it confuses the Sixers so much they look like the closest they've ever come to a basketball is the Spalding factory in Bowling Green.  They had as much chance as the Dems have of actually impeaching the Master Narcissist.
(Which fits just about every politician ever.  And "Quid Pro Quo"?  Hasn't that been the Modus Operandi of every president since Washington?  You scratch my back and I'll scratch yours.  Just ask Hunter Biden.  And please don't accuse me of supporting The Donald.  I'm just pointing out he's par for the course.  Do you really think Bill Clinton, Dubya, and Obama aren't narcissists?)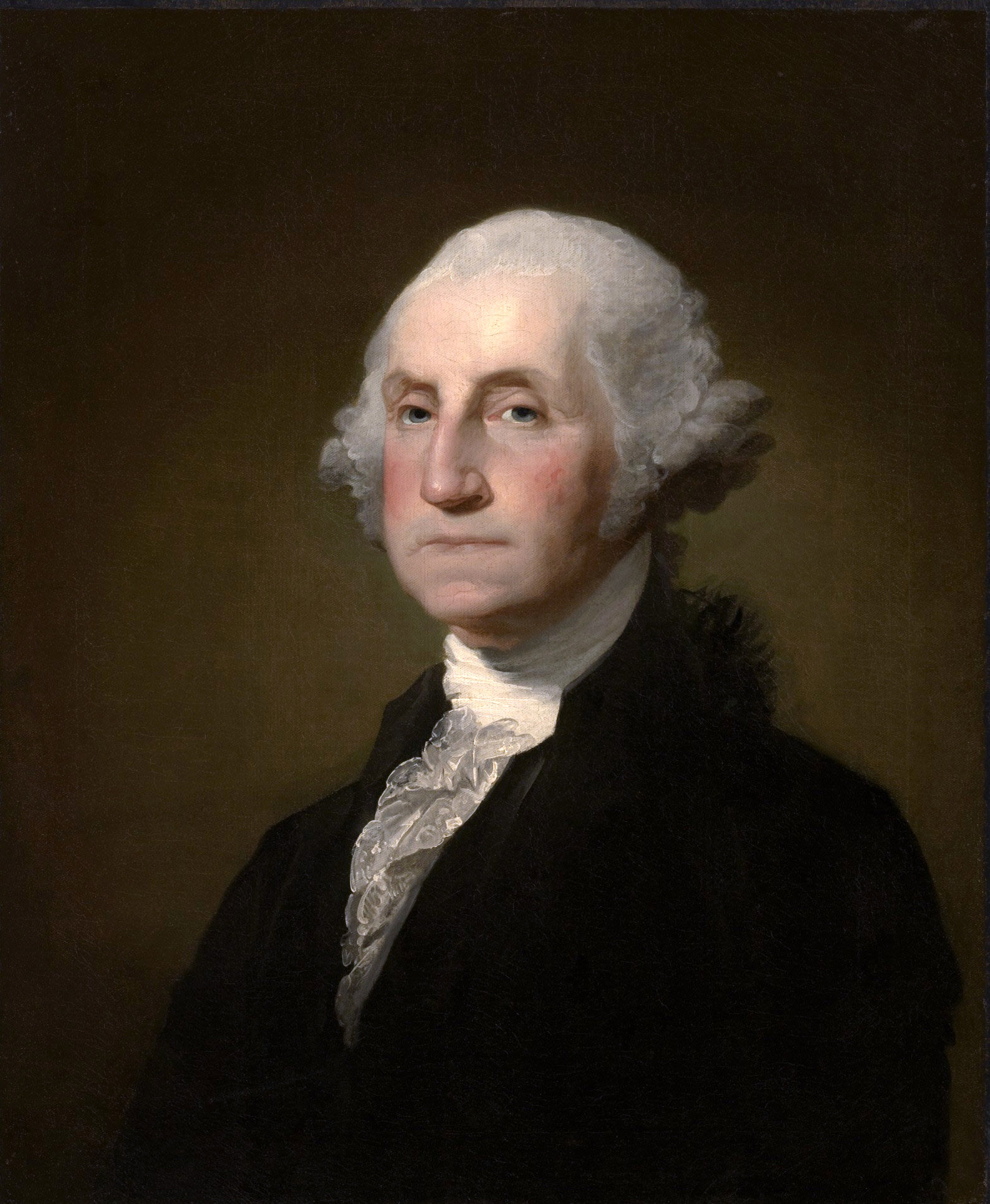 What was that, George?  NEVER IN BOUND INTO THE CORNER?  Got it.
      Raptors Steal and Score...Raptors Steal and Score...
But I'm veering off the track.  This is supposed to be Dissecting the Supreme Ignorance of the Philadelphia 76ers.  So let's get on with it.
There is one thing you NEVER do against a zone press.  You NEVER in bound to a guy in the corner.  That means he's boxed in and wrapped up like a Christmas gift under the tree.  A Raptor in front.  A Raptor inside.  The sideline next door.  And the end line behind him.
-----------------------------------------------------------------------------------
So, faced with a simple zone press, what do the Sixers do?  Of course, THEY IN BOUND TO A GUY IN THE CORNER.  Boxed in like wearing a straight jacket.  It's like swallowing a cupful of arsenic to see how it tastes.  They looked like a robot programmed by 2 and 0.  (That's droll inside Tech humor I just made up.)
------------------------------------------------------------------------------------
The Raptors steal and score.  The 76ers in bound into the corner.  The Raptors steal and score.  The Sixers in bound into the corner.  The Raptors steal and score.  The 76ers in bound into the corner.  I could go on and on but you don't play pro basketball in Philly so I'm sure you've already got it.
Not to be one dimensional in their incompetence, The 76ers turn it over on an 8-second violation.  And then an over and back.  This is becoming a lot of fun.
It's like watching a Dangerfield joke.
     "So they passed into the corner again...and again...and again..."
I could make some brilliant wise ass crack like, "The Sixers looked like a Grade 8 girls team."  But no way.  That would be an insult to every Grade 8 girls basketball team everywhere.  I'm sure I could find hundreds of Grade 8 girls basketball teams that can handle a zone press better than the Philadelphia 76ers.
Eventually Philly staggers to victory.  Apparently, the Sixers play in the NBA.  Apparently.  Must be the National Bewildered Association.
MY HERO, ZACK GREINKE
     The Feces on Your Dumbbell
I'm told Zack Greinke got severely distempered when he was with the Dodgers and guys forgot to wash their paws after using the clubhouse toilet.  The fact he had to remind them tells you something about pro athletes.    
I've never been a huge Greinke fan.  That's probably because I'm not a fan at all.  Never have been since I realized all pro sports are merely commercial enterprises that con believers into living vicariously.
I've also heard from a major leaguer that Zack is not the best of teammates.  But now I'm doing a 180.  Anybody who appreciates soap and water is fine by me.
                         Would you disobey this man?
I'm OCD.  I don't shake hands, I knuckle.  I'm cautious about what I touch.  I wear gloves at times.  I wash my hands thoroughly twice a day.  I'm not dysfunctional, I'm just careful.
My doctor, the late and very great George Chalmers, told me he had a patient who bleached her children.  That's not OCD.  That's madness.
------------------------------------------------------------------------------------
"We're bathed in human feces.  People spread feces on their hands and it can be transmitted very easily."
------------------------------------------------------------------------------------
Doc Chalmers graciously booked an appointment for me with a psychiatrist, which I thought was very cool.  Never talked to a shrink before.
          Many Thanks, Doc.  You ARE a Great Man.
The psychiatrist said I had a very mild case of OCD.  By comparison, he had one patient who virtually stood at the sink and washed his hands every waking moment.  Now that's as dysfunctional as Howard Hughes.
I was booked for half an hour but it was his last interview for the day so we bantered back and forth for 90 minutes, dissecting everything from Existentialism to writing books and scripts to Eternity and the Universe.  Mundane things like that, not nearly as important as the Canucks.
                                                Now that's better.
The other day I browsed into a story about the amount of feces we encounter almost every day.  When you're OCD, stories like that are a Trip Into the Depths of Hell.
I won't delve into all the details, just some icky highlights to brighten your day.  Here are a few things doused with feces.
          From $$$ to Your Favorite Dumbbell
***Money.  Dollar bills in New York City, for instance, make friends with over 100 strains of bacteria.  Just ask Howie Mandel.  He washes his money.
***Ice cubes.  You don't need to go to Mexico.  Your local restaurant will do.
***Public swimming pools from parasites when you swallow water contaminated with diarrhea.  The CDC says they can even last 10 days in chlorine.
***Smartphones.  One study found feces on one in every six phones.  Toilet talk.
***The floor.  On a subway, a public washroom, a restaurant, a sidewalk.  Take your pick.
        The knockout right cross for all you weight lifters.
***Dumbbells in the gym.  Oh, how sweet.  This study burped the news that free weights crawl with 62 times more bacteria than public toilets.  Once again, that eight-pound dumbbell you use for reverse curls is a luxury hotel for germs that can cause skin infections or sepsis.  Maybe you should lift with a stack of toilet seats.
I covered a high school basketball game many moons ago and one of the teams had a large open tub of Gatorade.  There was a lot of flu going around and several player were coughing and spewing.  But all of them were scooping Gatorade and drinking out of the same ladle.  Made we wonder how careless a high school coach could be.
          Don't Panic...Well, Only a Little Bit
"We're bathed in human feces," says NYU Microbiologist Philip Tierno.  "People spread feces on their hands and it can be transmitted very easily."
But don't panic.
We're exposed to bacteria as often as politicians stretch the truth but most of it doesn't cause a serious problem. 
------------------------------------------------------------------------------------
"It takes thousands of bacteria from feces to cause illness," says Ben Chapman, a food safety prof at North Carolina State U.  "Trace amounts of bacteria are not going to make you sick."
------------------------------------------------------------------------------------
Still, fecal matter can survive for weeks so washing your hands before you eat, drink or touch your face is as crucial as dropping your underwear when you sit on the john.  You might even caress your phone, your mouse and your lover with a Lysol wipe.
(That may be a limp joke...but...STD tests can save a lot of post mortem grief...And I know how naive that sounds in a moment of libidinous passion.)
But I digress.  "If you're looking for feces, you're gonna find it," says  Chapman. "In fact, it would be a bigger surprise  if a study was looking for bacteria and didn't find it."
          It Can Keep You in the Lineup
If your kids are forever coming down with colds or the flu tell them to listen to my hero, Zack Greinke.  My hero, I say.  They don't have to wash their hands for three or four minutes like OCD nut cases like me.  But 30 to 60 seconds of soap and warm water can keep you in the lineup.  Enough said.
And that's my PSA for today.
"Lamar Jackson is making guys look stupid the same as Connor McDavid and somebody can't wait to get their licks in and just take him out.  Somebody wants to take him out.  And say you're not going to beat me.  I've had enough."
--Jeff "The O-Dog" O'Neill
IN THIS ERA OF CLOWNS AND EGO TRIPS
      A Mike Mussina Story I Really Love
I'm not 100 per cent sure Mike Mussina belongs in the Hall of Fame.  But I'm glad he is. 
We live in a shameless era of posing hatless on the top step so the groupies can admire your hip haircut, of elaborate, asinine hand puppet salutes, of self conscious hip bump celebrations in the outfield, of showers of seeds as you prance and high five the length of the dugout, of inane end zone choreography that takes more practice time than a power sweep, of Tarzan chest pumps for routine sacks, of "Look at me, Mommy, look at me, Daddy, aren't I special," of the utter stupidity of clowns who get paid huge $$$ and act like Needy Little Children who can never get enough attention.
What's more, these Precious Poseurs are so self consumed they aren't even embarrassed by their Insatiable Egregious Ego Obsessions.    
On the other hand we have Mike Mussina.  And Thank God for that.
Mussina is virtually the definition of a Pro Athlete.  If you wanted to teach your kid how to prepare like a Marine, how to compete like a tiger, how to take responsibility like a mother, how to persevere like a spider, and how to accept idolatry with the humility of a saint, then Mike Mussina would be your blueprint.
                         This pic fits this story and the next one as well.
          "I'd Never Heard That Before.  It was Brilliant."
Catcher John Flaherty tells a great story about Mussina's innovative, brilliant and One of a Kind prep before he pitched.   And I love it.
It was the first time Flaherty was behind the plate for Mussina.  So naturally he went over to Mike's Yankee Stadium locker to discuss how they'd attack the lineup.  Mussina was working on a crossword puzzle but he looked up and said, "Not now."
This severely teed Flaherty off.  It was as if Mussina couldn't be bothered talking strategy to a new receiver.  "My Irish temper rose up and I stormed away," Flaherty remembers.
A few minutes later Mussina came over.  "Why would I talk about the lineup now," he said.  "I don't know what kind of stuff I'll have today.  I'll go out to the bull pen and warm-up.  And then when we're walking back to the dugout, I'm going to tell you how I'm going to get every hitter out."
Flaherty was amazed, impressed, stunned.
"I was 11 years into my career," he said.  "But I'd never heard that before.  Not from anyone.  He warmed up, figured out what stuff he had and then went through the lineup.  He told me this is how he'll get this guy out and how he'll get that guy out.  It was brilliant."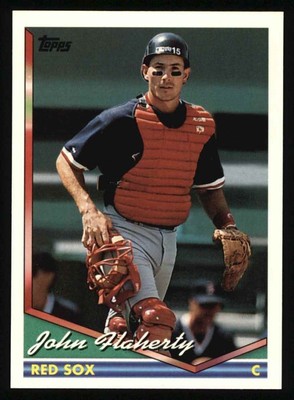 Mussina was a master at understanding what weapons he had in his tool box each start and how to adjust on the hill.
"He could be a finesse pitcher one day," Flaherty says.  "And a power guy the next time out.  It all depended on how he felt."
Remarkable.  MLB starters will tell you they have great stuff maybe 30 per cent of the time.  And they feel like they're horse manure about the same.  The rest is somewhere in the middle.
And the test of a great pro is always, ALWAYS, how well you deal when your arm's asleep, when your velocity is as weak as a toddler, when your command feels like you're walking on stilts.
------------------------------------------------------------------------------------
"When you put down hook 'em horns I'm going to throw a split finger."  And I said, "Moose, you don't throw a split."  And he said, "I do tonight."
------------------------------------------------------------------------------------
That's when we separate the men from the also rans.  Can you scramble and scratch and claw to post a W, can you survive and conquer?
Mussina found a way.  "I can't go into the clubhouse and say I'm sorry guys  but I just didn't have it today.  I'm only going out there 30 times a year and I've got to find a way to do my job."
Flaherty has another classic example.
"We were playing the Red Sox at Fenway.  In the second inning Mike called me out to the mound and said, 'When you put down hook 'em horns I'm going to throw a split finger.'  And I said, 'Moose, you don't throw a split.'  And he said, 'I do tonight.'  He invented a pitch on the fly.  And he went six innings."
That was a Mussina trademark.  "There were other games when I made stuff up," he says.  "You throw slower, you throw harder…"
------------------------------------------------------------------------------------
"He could be a finesse pitcher one day.  And a power guy the next time out.  It all depended on how he felt."
------------------------------------------------------------------------------------
Going Deep Into the Game was Mussina's Mantra, his Obsession, his Reason to Believe.  There was that legendary  moment when this was underlined in black ink, doused in yellow highlighter, and etched in stone.
Mussina on the hill.  Manager Joe Torre walks to the end of the dugout and starts up the steps.  He's obviously on his way to pull Moose.
Mussina takes three or four steps toward Torre and shouts, "Stay there!  Stay there!"  He is not about to leave the mound.  This is HIS game.  HIS.  He owes that to his teammates.
And Torre turns around and goes back into the dugout.  Grinning.  How in the hell do you pull a warrior who believes in himself that much?
                      "Stay there!  Stay there!"
Mussina didn't win 20 until his 18th and final go round in 2008.  By then his velo was at low ebb but he was better than ever.  And throwing INSIDE like a Smucker's jam machine.  One more adjustment for the ages.
Ultimately, Mussina is so humble he almost seems embarrassed by being inducted.
------------------------------------------------------------------------------------
"I did okay," he says.  "I did all right and I did it for a long time.  I'm just really appreciative of everyone who voted for me and felt I deserved this."
------------------------------------------------------------------------------------
Then he contemplates the company he keeps in Cooperstown.  "Being with them is a bit strange."
In this day and age of trash talking clowns and self promoting poseurs it's a pleasure to hear from a dude with the heart of a lion who competed as fiercely as a momma bear protecting her cubs.
And is sublimely thankful for entering the hallowed Hall of Fame.
THE GENIUS ON THE MOUND
    "Mad Dog" Maddux and Pitching Inside
Mussina pitching inside reminds me of Greg Maddux and his heater…well, his "warmer." 
Maddux would toss his "sizzling" 88 in on the hands as often as Connor McDavid skates holes in the wind.
Mad Dog's theory was simple and lethal.  He'd be inside by design, maybe three or four inches off the black, but the prey couldn't resist.  A limp fastball that looked as tasty as a wiggling worm enticing a salmon.
But it's a challenge to drive that batting practice fastball on your hands and keep it fair.  Instead of staying inside the ball, hitters would come around it and hook it foul.  And Maddux could care less how far it went.  440 feet?  Foul?  Strike one.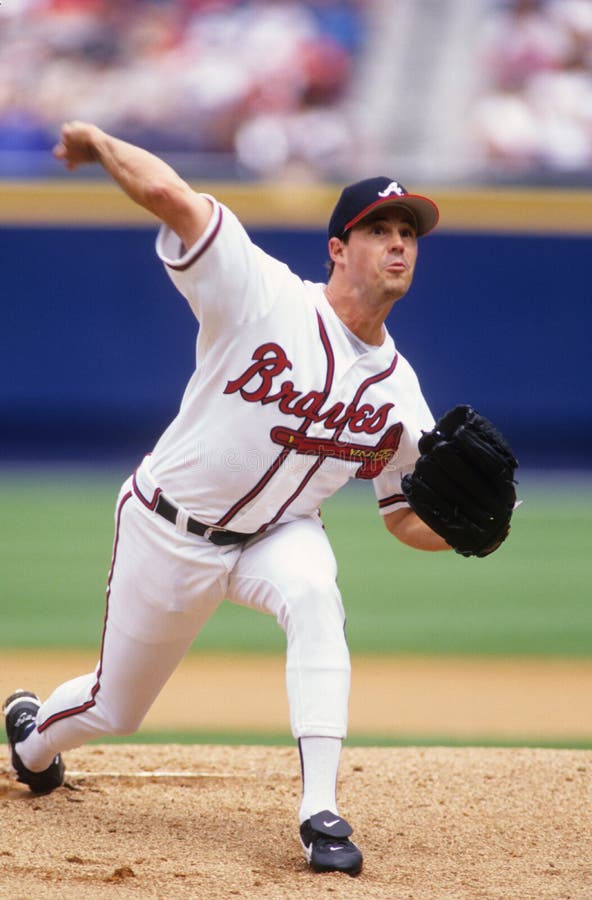 One of the greatest "pitchers" of all time.
      Immaculate control of fastball, curve, slider and change. 
          He Never Missed a Thing
Ryan Dempster used to sit next to Maddux in the dugout when they were with the Cubs.  He told me Maddux never missed a thing.  He made mental notes on everything every hitter did, every tendency, every adaptation, even the slightest miniscule change in his stance or his approach.
Mad Dog was anything but mad.  He was The Genius on the Mound.
       "What the Bleep is Mad Dog Talking About Now?"
I'm not sure where I heard this story.  Maybe from Ryan, maybe it's apocryphal.  No matter, apocryphal stories are always the best.
At any rate, sitting on the bench, Maddux warned the Cubs to watch the enemy first base coach.  Heads turned.  What the bleep is Mad Dog talking about now?
Sure enough, the hitter strafed a line shot six feet foul that came within inches of crashing the coach as he did a two-step like one of those dudes dancing with bullets in a western.
"Start dancin', podner.  I'm loaded with line drives."  (Okay, be nice.  I tried)
The Cubs were floored, absolutely sure Maddux was a soothsayer, a prophet, as clairvoyant as a UFO pilot from the planet Fortune Teller (or Penn and Teller) in the Palm Reader galaxy.  But the truth was as mundane as toothpaste, a testament to focus and observation.  In other words, simply hard work.
Maddux knew the Cubs were pitching this left hand hitter inside all day every day, jamming him up like an elephant stepping into a telephone booth.
So the hitter eventually made an inevitable adjustment.  He opened his stance about three or four inches so he could drive the bat head and barrel the next inside fastball.  For Maddux that was like sending a text message.  "Line shot foul about to happen."
I wonder if Mad Dog ever plays the horses.  I could do with some help.
BUILDING A BETTER PITCHER…AND HITTER
     Extension, Extension, Extension
Three Words That Give Velo to the guy on the hill and Jack Power to the dude in the box. 
What's that?  It's only one word?  Well, who's counting?
COMMITMENT, COMMITMENT, COMMITMENT (3 MORE)
             Throw THROUGH the catcher...
                     ...Not TO the Catcher.
A pitcher who finishes with extension and the total commitment of a German Shepherd chewing on a sirloin steak is like liquid gold flowing into your kitchen sink.
Think about martial arts.  When a black belt blasts through wood with a karate chop he drives his hand to a spot six inches below the board.  This ensures maximum power at contact.
So let's take this same concept to the hill.  Commit 100 per cent. 
Throw the ball through the catcher, through the umpire, through the backstop.
                                            Pedro extends out front...
       The Keys to High Velocity Extension   
Drive aggressively off your post foot.
Reach out to the catcher.  Let the ball CARRY.
Bury your shoulder to the plate.  Finish with a flat back.  Parallel to the ground.  Your head over your front knee.  Put your nose into the catcher's glove.
Back foot UP, UP, and AWAY.  Watch MLB pitchers.  Most of them finish so strongly their back foot actually ends up as high as their head.  But…
Most young pitchers don't even get their foot up to their waist because they lack core strength.  That's why abdominal, lower back and oblique exercises are so important.
Your throwing hand should FLOW to the outside of your front leg.    Pedro Martinez wrapped his fingers around his knee and actually touched his hamstring.  Really, he did.  Is it any wonder Pedro never met Tommy John and was as dominant as the Lion King.
No recoil.  Never yank your arm back to shunt your follow through.  Recoil is the fast track to shoulder and back inflammation.  There are more muscles for deceleration than there are for acceleration, as strange as that might seem.  Be friends with those babies and finish smoothly.
 ...and then flows to a finish...wait a moment and you'll see his foot head high.
------------------------------------------------------------------------------------
CAUTION: Never Strain.  Never Overthrow.  
I always have second thoughts about posts like this.  Because I worry about young guys reading it and misunderstanding.  (Do young guys read any more?)
Let's be very careful here.  There is no way I'm advising pitchers to STRAIN and OVERTHROW.  Just the opposite.
I've repeated my favourite words for pitchers as often as waves wash over the beach in Hawaii.
               See How Easily You Can Throw Hard.
Throw with your WHOLE BODY.  Never just your arm.  In Rhythm.  In Synch.  With Tempo.  You MUST understand that. 
I repeat.  Never STRAIN.  Never OVERTHROW.  Let Your Body Work.  Flow through your delivery.  And drive all your energy to the plate.
When you get extension and finish like this it actually saves your arm.  It reduces injuries.  You are generating velocity by marshalling your whole body to throw the ball.  And your arm is just along for the ride.
------------------------------------------------------------------------------------
          Fooled ya...switched to Zack Wheeler.  Arm through.  Foot head high.
                      WHY IS FINISH SO IMPORTANT?
Your finish actually tells me a lot about your start and your middle.  If you load properly, if you lead with your hip, if you drive down the hill with balance, if you pop your hips and explode, if you finish aggressively, long and strong, it means you used your WHOLE BODY to throw the Rawlings. 
The start of your delivery creates the finish of your delivery. 
You won't throw 100 per cent unless you finish like a travelling salesman closing a deal.  It's not just window dressing.  Your follow through, in fact, is the barometer of your mechanics.  It tells me a lot about your entire delivery.
And it also protects your arm.  A long finish, with no recoil, allows proper deceleration, which takes a lot of stress off your shoulder and elbow.
                             STRONG TO LONG
"STRONG" means LOAD to EXPLODE--shoulders tilted, leading with your hip, driving down the hill.  No mythical balance point.  Your whole delivery has to be as balanced as Nureyev.  This is a POWER POSITION and you should "feel" it.
"LONG" is EXTENSION out front.  Commitment to the plate.
STRONG to LONG is the Mantra of the Baseball Gods.
                                 I know, I know, I use him way too often.
    But Mariano is the epitome of See How Easily You Can Throw Hard.
DEMPSTER--A CLASSIC EXAMPLE
September, 2002.  Friday night.  The Cincinnati Reds playing at home against the Cubs.  Shortly after the game I call Ryan Dempster's cell to leave a message.
He answers.  I'm surprised.  He lives in an apartment near the park but he should still be in the clubhouse or out with the guys to a club or a restaurant.  But he's home.
"What's up?" I ask.  Ryan sounds very unhappy.  We talk for a few minutes.  Nothing profound.  He says he doesn't feel right about the way he's been throwing.
"What do you see?" he asks.
"You're throwing the ball to the catcher.  Not through the catcher."
He contemplates.  Remembering how much we emphasized this.   Then he says, "You're right.  I am throwing to the catcher."  
We talk for a few more minutes.  Also, nothing profound.  He's pitching the next day against the Cubs.  When we finish I ask him how he feels.  "Just watch me tomorrow," he says.
          From 94 to 97 with Late Life
The next day Ryan is brilliant, his best start of the year.  He finishes everything like a laser beam.  His velocity jumps from sitting on 94 to 96-97.  His fastball is down, his slider is tight and nasty.  He has late life.
He wins big, striking out 10 and giving up only three hits in seven and the Reds clip the Cubs 3-1.
Ryan makes two more starts in September, both just as strong.  It's a classic example of a superb athlete making a small but potent adjustment.  On his own.
And the Reds pitching coach takes credit for the revival.  As usual.
Ryan at his best.  Beautiful drive to the plate.  The genesis of extension.
Stay Tuned.  Next we'll talk about the best hitting drill in the world for developing extension through the ball.  The EXTENSION that gives you home run POWER.
BASEBALL PUZZLE
How can ONE team get SIX hits in ONE inning and NOT score a run?