Zito, Mulder, Hudson, Koch, Tejada
          The Utter Bull Shit of Moneyball
I'm watching Brad Pitt in Moneyball on TSN.  And trying hard not to hurl chunks.  There's never been a movie more stuffed with the stench of horse manure.  
This mendacious flick created The Legend of Billy Beane and made him  the highest profile GM since Branch Rickey.  Billy, the story goes, is a diamond heretic who thinks so far outside the batter's box he's taking his cuts in a cage atop the Golden Gate Bridge.  In the Baseball Almanac  under the word Rebel you see his selfie.  Paul Anka was channeling Billy Beane when he wrote My Way for the Ineffable Righthander Sinatra.  
I like all that.
But Moneyball should be renamed Pure Unadulterated Unmitigated Garbage. 
                                                             Billy Beane, the Rebel
Michael Lewis wrote the book that spawned the movie.  Lewis is an exceptional writer and The Big Short is his masterpiece.  But if you really believe this farce Bernie Madoff has a drawer full of stock, bonds, and ghosts with your name tattooed top right.
Are you interested in reality?  I didn't think so.  Reality is so mundane compared to Brad Pitt.  But, what the hell, welcome to the Oakland Mundanes.
The A's won 103 games in 2002.  What's more, they ticked off 20 victories in a row that August, which happens about as often as Clayton Kershaw gets bombed in the first inning.  But this rock and roll was not ignited by Scott Hatteberg or Chad Bradford.  Try these names:
Tejada
Hudson
Zito
Mulder
Koch
Liddle
Miguel Tejada put up astronomical numbers in 2002.  He ripped 204 hits for a .308 average.  He scorched 34 jacks and drove in 131 runs.  He also scored 108 times.  But then, of course, he was only a shortstop and that's not a very important position, is it?  After all, middle infielders drive in 131 digits all the time.  Don't they?  Sure they do.

                    Okay, so 34 jacks and 131 ribbies.  But who cares?
Tejada was Oakland's MVP by 50,000 miles.  But was he even mentioned in the movie?
Okay, Hatteberg did notch .280 with 68 RBI's.  So, obviously, he deserves star billing because he fits the Billy Beane Protocol and the Sabermetrics of Bill James.  Right?  The truth be known, Beane dissed Tejada, calling him a wild free swinger, which didn't fit the Moneyball Code of Honour.  So ignore a truckload of big flies and clutch runs by the most dominant shortstop the A's have ever seen.
Well, look, I've got this team, see, called the A's and they do it all with Sabermetrics, to hell with home runs and RBI's and those asshole useless pitchers, these guys are all about on base percentage and .250 hitters and I can sell you a share for 50 grand, no questions asked, and please don't ask for a receipt.
        68 and 25 and the Southpaw Assassin who shot JFK
Which brings us to the real reason the A's were Top Dogs.  Take a look a these numbers.
Barry Zito, 23-5 and 2.75.
Mark Mulder, 19-7 and 3.47
Tim Hudson 15-9 and 2.98
On top of that the closer, Billy Koch, went 11-4 and gunned 44 saves.
As a Quartet of Lethal Terminators those guys were 68 and 25.  That's as good as it gets, like selling a script to Steven Spielberg.  All the Sabermetric Analytics from here to Tuscaloosa don't mean dung compared to pitching that powerful.
         Barry Zito.  Did he really assassinate JFK?  Or did he just win 23 games?
So, of course, you heard Brad Pitt piling on the praise for Zito and Mulder and Hudson and Koch over and over in the movie.  Over and over and over.  You heard that.  You did.  You didn't?  Well, at one point I think he told Hudson to throw his slider more, or something like that.  Perfect recognition of a great pitching staff.
I guess 68 and 25 doesn't compare to Bradford's four wins.
Cory Liddle?  Well, he was only 8-10 but he won five straight in August with a 0.20 ERA and that included three victories when the A's put up their ineffable 20-game streak.  By the way, Koch had either the win or the save in 12 of those games.
Moneyball is an interesting movie.  And Lewis is a brilliant writer.  But it's all a farce, as far from reality as the fairy tale of the delusional conspiracy addicts who believe JFK was iced by the Soldiers from Saturn.  Or Jimmy Hoffa.  Or Babe Ruth.  That's it.  Ruth pulled the trigger.
Hmm.  Or was it Barry Zito, the Southpaw Assassin?
       The Tragic Destruction of Young Players
"The youth-sports industry is a $15 billion business.  And more and more that business pushes children to make decisions way too early about which sport to play and to pursue that sport to the exclusion of all others.  And their bodies are paying the price."
                        --The legendary Tommy John
1.72 ERA 19 K's in 15.2 innings
          And the Beat Goes On
Manager Joe Maddon kept pushing the pause button, waiting for the right spot, the inning he needed Rowan Wick the most.  Waiting…waiting…three days, four days…wipe out games in either direction…and then, finally, after five days of rest, it was on the line.
With the Cubs clipping the Cincinnati Reds 6-3 in the seventh it was time for Rowan to command the hill.  And he did. 
Rowan struck out Josh Vanmeter with an elevated 96 at the letters and got Nick Senzel on a routine groundball with a slider.  Which brought fellow Canadian Joey Votto to the plate.
Votto is the epitome of a grinder and a pro.  Rowan worked him upstairs with heat, down with a sharp breaking curveball, then 97 on the outside corner.  Votto fouled off four pitches before taking a cutter at the belt for strike three.
Inning over.  But more to come.
________________________________________________________________________________
               Just How Good Is Joey Votto?
We took the Vancouver Cannons to Phoenix every March for spring training in the Arizona heat.  That included an MLB preseason game, of course, and one year it was the Reds.
I studied Votto's first AB against a lefthander with a certain fascination.  It was, indeed, a work of art.
He took a fastball right down main street.  Hmm.  Then he did it again, as if he was mesmerized, just observing a batting practice heater as center cut as prime rib.  0-2.  Hmm.  Hmm.
And then I found out why.  The lefthander went to a solid curveball on the outside half, breaking out of the zone.
And Votto calmly, methodically, drove it into left field for a base hit.  Hmm.  Hmm.  Hmm.
It was a classic move by one of the most professional hitters the game has ever seen.  Votto knew he owned those pair of fastballs, they were his Rawlings slaves.  He could pop them, hammer them, destroy them, seven days a week, 24 hours a day.
So he chose to get behind 0-2 and see what the lefty would bring to the table.
What he saw was exactly what he wanted, a breaking ball away.  Practice.  Homework.  Lefty on lefty and drive that deuce oppo.  Work on it.  Isn't that what spring training is for?  Where so many hitters are fixated on jacks Votto is focussed on only one thing.  Getting better every at-bat.
Many moons later I was talking to Walt Burrows, the former head of the Canadian MLB Scouting Bureau and now with the Minnesota Twins.  I asked Walt if my conclusions were on the money.
"Absolutely," said Walt, who had scouted Votto hundreds of AB's when he was a teenager growing up in Toronto.  "I'm sure that's exactly what he was doing.  That's Votto.  He has the most professional approach to hitting of anyone I've ever scouted."
One little AB in Phoenix in March.  And one more tiny step into the Hall of Fame.  It works that way.
For a pro.
__________________________________________________________________
                      Bring on the Eighth
The Cubs had a day-off on Monday so Maddon kept playing the Wick card in the eighth inning against some formidable sluggers.
Eugenio Suarez had already drilled a jack but Rowan dive bombed a curveball for the K.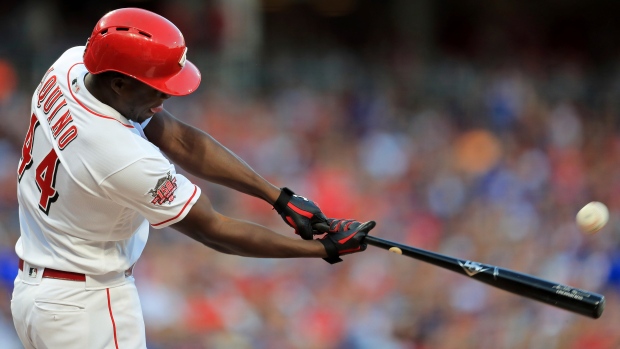 From hot as a torch to Mojave ice
And now Aristides Aquino invaded the box.  The young bopper had parked three monster shots in a row into the seats the day before, which meant he was as hot as a torch in Hades.  But Rowan got ahead with a blistering 96 mph heater up and in that was as unhittable as a laser beam and then sent Aristides packing with another elevated fastball.
Aquino had less chance than ice in the Mojave.
_____________________________________________________

"Rowan has really stepped up."
                                     --Cubs play-by-play Len Kasper
____________________________________________________
Then came one of the few mistakes Rowan has made in the past month.  He got miles ahead 0-2 on Jose Perara but left a fastball in the middle and Jose hammered a stinging line drive Right Back At Ya.  Rowan ducked for cover and wound up on his butt.
But no harm, no foul.  Wick jammed Jesse Winker and broke his bat for a harmless drizzle of a comebacker.
Two more solid innings of spotless relief.  How many 1.72 ERA's do you find hanging around these days?
I ASK ARISTOTLE, PLATO AND EINSTEIN
           What the Hell is a Cutter/Slider?
I use this term all the time.
A cutter breaks a few inches sideways and slightly down.  It's really a fastball with a sight cut.
If you ever watched Mariano Rivera on the hill you saw a Cutter as Pure as Arctic Ice.  When I asked Justin Morneau he said, "I know he's throwing the cutter but it looks like a fastball so I swing and suddenly it busts in on my hands and breaks the bat."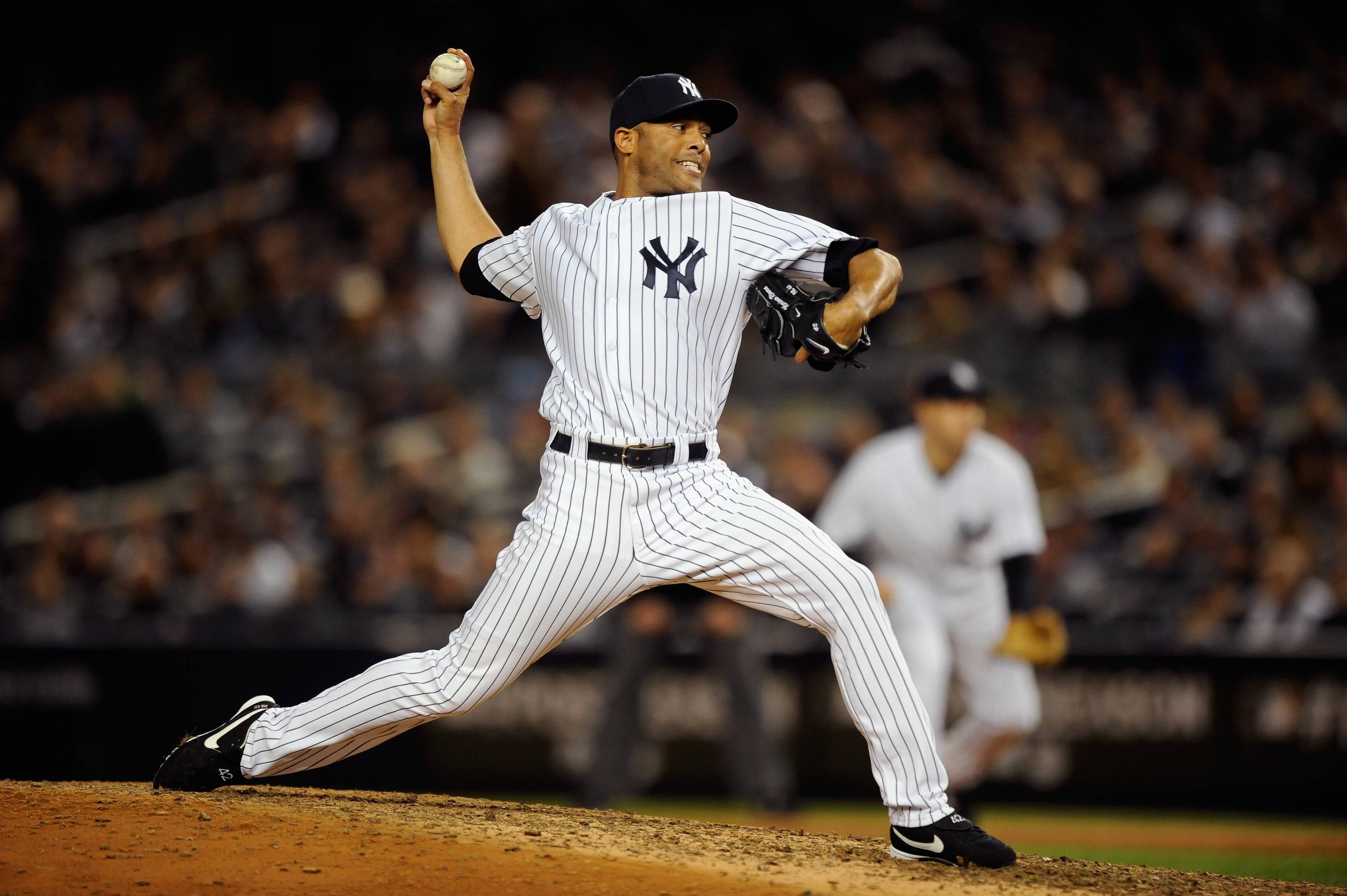 He had a perfect delivery and a perfect cutter.
A slider moves a lot more, often 10 to 12 inches both sideways and down.
So they're easy to separate, right?
Think again.
You ace a cutter by holding the ball off-center and throwing the outside of the ball.  There's very little turn of the hand.
The grip is the same for the slider but you make a half turn of your palm at release.  Presto, a much bigger break.  Which also places a lot more stress on the elbow.
So, what happens when you turn your hand just a little bit more than a pure cutter?  And then just a tad more?  And then just a shade more?  The break gradually gets bigger, like a hole in a dam leaking water.
Which brings us to the enigma that has tortured philosophers for decades:
          When does a Cutter become a Slider?
Don't ask the TV guys.  They see Sliders and call them Cutters all the time.  One clown even called a running fastball a cutter.
So I asked Aristotle.  "In all things of nature there is something of the marvelous," he said.  "There is no great genius without some touch of madness."

Okay.  All right.  I think.
So now I went to Plato.  "We can easily forgive a child who is afraid of the dark, the real tragedy of life is when men are afraid of the light," he said, enigmatically.  "Wise men talk because they have something to say, fools because they have to say something."
Well.  That certainly clears it up.
But I needed more, so I went to Friedrich Nietzsche's crib for some existential enlightenment.  "That which does not kill us makes us stronger," he said.  So that's where Hemingway got that quote.  "The individual always struggles to keep from being overwhelmed by the tribe.  If you try it, you will be lonely often, and sometimes frightened.  But no price is too high to pay for the privilege of owning yourself."
Hmm.  I agree.  But...
Finally, I turned to Einstein, who must have the answer.  "If you can't explain it simply," he said, "you don't understand it well enough."  All right, now we're getting somewhere.
 
 "Two things are infinite," he added, "the Universe and Human Stupidity.  And I'm not sure about the Universe."  And then he winked.  "They weren't throwing cutters or sliders when I played shortstop."
So that's why I call them Cutter/Sliders.  Because no one knows when a Cutter becomes a Slider.  It's like asking How Many Angels Can Dance on the Head of a Pin.  Or something like that.
             From the 2008 Olympics.  Maybe the best baseball pic ever.
KYLE CHALMERS--Thanks, man.  Let me know if you need anything.
"Gimme the beat boys to free my soul
I wanna get lost in your rock and roll
And drift away"
Baseball Puzzle
How can ONE team get SIX hits in ONE inning
              and NOT score a run?
(The ANSWER will be revealed after a few more DONATIONS to "Dave Talks Baseball")