BILLY WAGNER...
            If He Isn't HOF, Who in the Hell Is?
The fact Billy Wagner is not in the Hall of Fame tells me all I need to know about the voters.  They understand as much about baseball as I can fathom about fashion. 
I'll delve into the world of Wagner's overwhelming  stats a bit later.  But most stats are as boring as the NYSE when you don't own stock. 
If you never saw Billy the Kid unleash his devastating flash of Blue Heat you won't understand. 
But, if you saw him on the hill just once, just that one lonely time, you will know.  This bolt of White Lightning will be seared so deeply into your psyche you will wonder if those voters who didn't put a check next to "Wagner" are either brain dead or addicted to beach volleyball.
I give you Billy Wagner. 

THROWING 102 MPH
           The Spirit of Billy The Kid
The 7-year-old was in his element, basking in the fun of pick-up football with his buds.  He was a righthanded QB, tossing Tom Brady bullets long before Brady married Belichick. 
They laughed and they tumbled and they got up and laughed some more.  Until the game drifted out of control and the righthanded 7-year-old was sacked and went down.  No harm, no foul. 
But his best friend fell on top of him and he heard the crack and felt the searing pain blitz through his forearm like a bolt from a taser.    
His right arm was fractured.  Did I tell you he was righthanded?  Yeh, I think I did.
The cast stayed on for six frustrating weeks as the 7-year-old, who was righthanded, longed to throw something, anything, a football, a baseball, a frisbee, a can of Coke.
And, then, finally, the doc scraped the plaster off and the kid was free again.  Free to throw righthanded.  Did I mention that before?
At which point he broke his arm again.  His right arm.  Not sure how that happened. But I am sure I told you he was righthanded.
So this righthanded 7-year-old was grounded again.  Grounded from throwing a football or a baseball, which was even worse.
 
But there was something inside this 7-year-old, who threw with his right hand, something you can't measure, something special, something you can't coach or teach or develop or motivate or even pray for.
Something.
Because this 7-year-old, who was righthanded (did I mention that?), started throwing with his left hand.  Yes, his left hand.  His LEFT hand.  
He turned his glove inside out and pounded balls against the wall of his grandparents house so hard the aluminum siding crumbled and fell off.
And somewhere down the line, in a magic place he only dreamed of, the 7-year-old would eventually crush the MLB radar guns.
At 102 miles per hour.
          Throwing lefthanded.
And I think I told you he was a natural righthander.  Didn't I?        
His name was Billy Wagner, aka Billy The Kid, and he became one of the most dominant closers in the history of baseball.  Throwing left handed.  And I'm absolutely positive I told you he was conceived as a natural righthander.
Of the multitude of pitchers I've seen throwing a Rawlings, Billy Wagner is the most fascinating of them all.  He was listed at 5-10 and 180 but the measuring tape must have been on steroids.  Even stretched out on a medieval rack Wagner would barely be 5-9. 
But I have video of Billy The Kid, back in the dinosaur days of VCR's, topping 100 miles per hour over 200 times.  I collected those vids every time I saw him on the hill.  This Midget on the Mound was as electric as a lightning rod, as dynamic as a rocket. 
          Throwing lefthanded.
      "Crackers with Peanut Butter and a Glass of Water"
Billy Wagner was created in 1971 in the state of Virginia and spent his early days moving.  Around.  With his sister and his mom and dad, who divorced and remarried and divorced again, or his grandparents.
He wasn't born with a silver spoon in his mouth, in fact, he seldom had a spoon at all.  His youth was highlighted by poverty and food stamps and "crackers with peanut butter and a glass of water."  Luxury.  The instability of his trek through the wilds of Virginia left him a year behind in school.
So why didn't Billy The Kid turn to drugs or B and E or depression or a gang or a crescendo of self pity?  I do not know.
------------------------------------------------------------------------------------
Maybe a 7-year-old who breaks his right arm and teaches himself to throw lefthanded has something inside him that just doesn't understand defeat.  Something that doesn't know the damn odds were so stacked against him he was facing an avalanche of failure and might as well give up right now.  Something inside Billy Wagner that just refused to quit.
------------------------------------------------------------------------------------
The middle school admin, fearing his fastball might kill someone, wisely moved him up a grade at Tazewell High.  He was only 5-foot-5 and 135 pounds but he was already throwing 86 mph with his left arm (did I tell you he was a natural righthander?) and patrolling centerfield as well.
In his senior season Wagner struck out 116 in only 46 innings with a 1.52 ERA but that was only half of the story.  Just to show he was a gifted athlete he also hit .451 and stole 23 bags.
But he had as much attention from scouts as a walrus playing shortstop.  Hell, the kid should be a jockey.
                   Hold on.  Is that Billy The Kid on number 8?
But there was Something Inside Billy Wagner.
So he enrolled at Ferrum College, only a D3 school, with the intention of playing football, undoubtedly prepping to break his left arm this time so he could start throwing with his right leg.  But when the baseball coach saw him tossing a football he switched back to the diamond.
Wagner had grown to 5-9 and added 40 pounds of muscle and his velo jumped to 93 mph.  A grown up now he simply set two NCAA records.  Digest this, if you can.  Billy The Kid struck out 19.5 hopeless hitters and only allowed 1.88 hits for every NINE innings on the hill.  The positional players kept telling him, "C'mon, Billy, we wanna play too."
          You're All-Stars?  Well, KKK 
And here was the clincher.  The best college prospects in the country are invited to showcase in the summer Cape Cod League where Wagner struck out the side in their All-star game without allowing a sniff.
Yes, he was pitching in D3 and he was a relative Shrimpkin.  But the Astros time travelled and saw him as the pre-reincarnation of Jose Altuve.  Houston drafted him in the first round (12th pick) in 1993.
So Billy the Kid was on his way.  But wait.  One more giant roadblock just to challenge that Something Inside Him, whatever the hell it was.  Wagner was married now and his father-in-law had gradually become his mentor, his foundation, the man he looked up to for guidance.  But just a few days after Billy was added to Houston's 40-man this Rock of Gibraltar he admired so much was brutally murdered.
------------------------------------------------------------------------------------
Just testing that Something Inside of You, Billy.  Don't ever get comfortable, bud.
------------------------------------------------------------------------------------
           Oak Trees and a Blow Torch 
Billy The Kid is a classic example of how crucial lower body and core strength are to a pitcher.  He drove off the hill with legs like oak trees and he popped his hips like a blow torch.  Put that together with monster coordination and range of motion and you had an extraordinary athlete.  Then add slicing movement on his fastball and a filthy slider he learned from Brad Lidge and you had a one-two combination that matched Joe Louis, the inimitable Brown Bomber.
In 2003 alone he was gunned at 100 mph plus at least 159 times.

               Altuve was always right-handed.  (Chattanooga Free Press Photo)
          Billy The Mouth
Wagner's career was blotched with controversy, an obvious corollary to his combative personality.
In 2002 he took a hack at Astros owner Drayton McLane for not bolstering their pitching staff.  "We're not going out there and getting any marquee starters," he announced.
Three years later he attacked the intensity of his Phillies teammates when they got behind and said they had no chance of making the playoffs.  He got the silent treatment for the rest of the season and outfielder Pat Burell called him a "rat."
When he joined the Mets he exploded a tirade of profanity against the players and coaches after a 1-0 loss to the Nationals and criticized Carlos Beltran and Carlos Delgado, not for both being named Carlos, but for avoiding the post-game press interviews.
"I learned a lot about criticism and how not to be a leader when I was traded," he admitted later.  "I began to turn into someone I didn't want to be."
          Hall of Fame?  A Slam Dunk
Should Billy Wagner be in the Hall of Fame?  That enigma has been juggled back and forth for several years and apparently he's only a longshot.  Which seems ludicrous to me.
I won't bore you with a lot of stats.  Just these.
Billy Wagner was an all-star seven times.
His strikeout rate for pitchers who have thrown at least 800 innings is 11.9 per nine or 33.2 per cent of everyone he faced.
That's the best in MLB history by a furlong.
Hitters managed a .187 BA against Billy The Kid.
And he notched 422 saves, fifth all-time.
All of which is impressive but it's just black letters on white paper.  And it couldn't possibly tell you what was inside a 7-year-old when he did the impossible.
I love science but you can shove all the WARs and WHIPs and Analytics in the world deeply (and I mean deeply) where the sun don't shine when it comes to Billy Wagner.  There was Something Inside Him, something so intangible and so strong it can't be measured by any statistic.  And it is the greatest quality known to man, woman or beast.
Spirit.
          LET THEM CHEAT THEIR BUTTS OFF
So baseball finally nailed the Astros.  That's like indicting the Don, Vito Corleone, after his lethal heart attack.  It's one World Series victory too late. 
Manager AJ Hinch and GM Jeff Luthnow weren't just Thrown Under  the Bus.  They were run over by a convoy of 18-wheel 40-ton trucks.

                                                At a much better time.
Hinch amazes me.  Apparently, he was well aware his weasels were shop-lifting signals.  He even tried to damage their replay monitors a couple of times.  But he couldn't stop it?  How ineffectual is the guy?
What's more, a lot of the Astro players were opposed to the thievery.  They found all that sign stealing as distracting as a stripper standing nude behind the mound while you're trying to drill a splitter.
LET THEM STEAL SIGNS EVERY PITCH...
Quite frankly, I think they should open it up and allow every team to Steal Signs as often as the World Turns.  Center-field cameras.  Cameras inside the rubber.  Cameras in your helmet.  Cameras in your jock strap.  Cameras every where.  As much video as a teenager with a smartphone.  
                   ...BECAUSE IT'S SO EASY TO STOP
I wrote about that two months ago.  So here's the story again just to prove how brilliant and prescient I really am, although I'm sure you've noticed that already.
NOTE:  Of course, there's one thing that has to change.  When a pitcher drops a hitter with 98 up and in, stop giving warnings and threatening to eject him if it happens again. 
You wanna stop Sign Stealing, Commish Manfred?  Just tell the pitchers they have amnesty.  Let them go High and Tight every time the cameras blink.  Sign Stealing will be yesterday's news...just like yesterday.
Here's how it works...
"YOU BETTER STOP OR SOMEONE'S GONNA GET HURT"
        Those Damn Cheatin' Astros
The Astros are at it again.  For years now they've been accused of using nefarious ploys to steal signs.
The latest testimony reared its ugly head in The Athletic when former Astros pitcher Mike Fiers blew the whistle so loud it rocked the city of Houston into the Gulf of Mexico.  Fox News thought it was another attack on their beloved president.
I'm sure you've read about it already.  Basically Fiers and a couple of his buds warned the rest of the MLB the Astros had a camera in centerfield sending a feed to their replay room and even to a monitor in the dugout. 
At which point some evil, unwashed, atheist slime would bang on a trash can when the catcher called for a breaking ball.  Sort of Bang a Gong, Bang a Gong, Get it On.  My apologies to T.Rex.  I just couldn't resist.
            Gibson, who competed like a Roman Gladiatior
Now you might ask why they'd need their own camera when all they have to do is watch the MLB telecast.  But that feed is often delayed anywhere from seven to 30 seconds.
Fiers had back-up from former White Sox hurler Danny Farquhar.
"There was a banging from the dugout every time I threw a change-up," Farquhar said.  "I was throwing some really good changeups and they were getting fouled off. After the third one I stepped off."  They changed the signals and that incessant clamour suddenly stopped.  Enough said.
This is old hat to the Astros, who have  been accused of spying for years.  Players insist the 'Stros always seem to know what's coming.
------------------------------------------------------------------------------------
I don't think it's any secret they do it,'' one source charges.  "We've heard they have cameras around the park and they pass the signs to their bull pen.  Just look at their home record.''
------------------------------------------------------------------------------------
Stealing signs, of course, is a baseball tradition.  But most of the time it's been perfectly legal and above board.  On the other hand, TV feeds are not a felony—but they are as vile and against the rules as Corked Bats and Greasers.  Hmmm, that's another story.
Two years ago the Red Sox were caught using an Apple Watch to spy on the Yankees at Fenway.  They were fined, which is like giving a jaywalking ticket to Tony Soprano.
         It's so Hard to Get Launch Angle Sitting on my Butt
Sometimes stealing signs works.  And sometimes it's a recipe for sitting on the seat of your pants in the batter's box.
In this case the Red Sox were getting the signals relayed electronically to a trainer who passed it along to a player on the bench, who then let the hitter know, probably with a verbal signal.  Which is about as complicated as filling out your tax return.  You have to give them credit for speed reading.

              Bang a Gong, Get It On.  (You have to keep up)
This CIA subterfuge is reminiscent of the 1980's Chicago White Sox who had a 25-watt refrigerator bulb imbedded in the Comiskey Park scoreboard, directly in line with the hitter's vision.  An 007 sat in the clubhouse watching the telecast, fingering a toggle switch.  When the catcher put down two fingers, he'd flip the switch and the bulb would light up.  Apparently, TV was so naive in those days there was no delay.
There are, of course, repercussions.
Tim McCarver, the erudite former Cardinals catcher, has some great stories about Bob Gibson, who was as competitive as a Roman Gladiator battling to avoid being introduced to a hungry tiger.  To call Gibson tough would be like saying Bill Gates has a few bucks.
------------------------------------------------------------------------------------
McCarver ambled out to the mound once to deliver some advice.  "Get back behind the plate," Gibson said.  "The only thing you know about pitching is you can't hit it."
------------------------------------------------------------------------------------
Most sign stealing comes from a runner on second base, which is as legal as walking your dog, but can also be dangerous, especially with Gibson on the hill.  He was not only renowned for his vicious slider and a heater in the mid to upper 90's but he also loved to come inside.  "The hitter can only have one side of the plate," Gibson said.
McCarver remembers when a runner on second was relaying pitches.  Gibson noticed.  He turned to the runner and said, "You better stop that.  Or someone is going to get hurt."  Needless to say, the hitter, about to vomit,  implored the runner to cease and desist.
-----------------------------------------------------------------------------------
"If we thought hitters were getting signs relayed from second base we'd call a breaking ball, and then I'd throw a fastball up and in. That stopped it right then. It was over. They were done."
-----------------------------------------------------------------------------------
So how does the runner relay pitches?  Paul Molitor was an expert.  He'd tap his helmet or knee.  Some guys will rub their hand across their chest for a fastball or their thigh for a curveball.  To indicate location you lean on either foot or reach out with your arm.
Obviously, the catcher is flashing multiple signals with a runner on second and it's hieroglyphics to most fans.  Usually the first or second sign is live.
          Using an Indicator
But they might also use the first signal as the indicator.  When the catcher puts down three fingers it means the third signal is live.  So if he follows the indicator by flashing one finger, then three, then two, and finally four, the pitch is a curveball.
The catcher can also use his uniform as the indicator.  For instance, tapping the chest protector means the second signal is live, touching the knee says it's the third.  Or where he touches his uniform actually calls the pitch and what he does with his fingers is as meaningless as what he ate for breakfast.  Whoa.  Is that clandestine enough?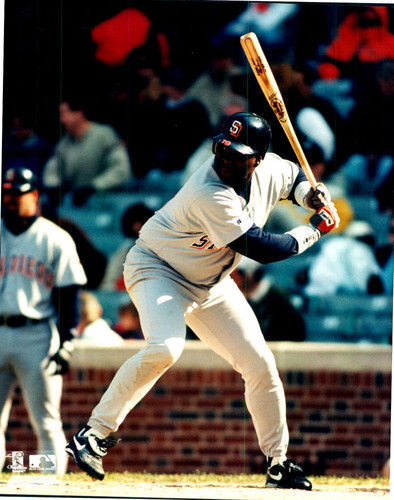 "What if he's wrong?"
There is one very violent way of putting an end to all this sign stealing nonsense.  A reversal.
If the catcher touches his mask it means you throw the opposite of what he calls.  He then flashes a set of signals, calling for a curveball down and away.  Which reverses into a fastball up and in.  And the hitter, who has been tipped by the runner or Trash Can SOS, is leaning over the plate expecting a breaking ball.
          High and Tight Just Ain't No Fun
When he either gets nailed by the high heat or winds up eating dirt, he will never trust a relayed signal again.
That's exactly what happened to Blue Jays slugger George Bell when he acted on a tip from the runner.  Bell dove in over the plate, expecting a breaking ball, and was drilled in the head by a fastball.  Suffice it to say, George ignored base runners from then on.
------------------------------------------------------------------------------------
"If you do that again, I'll hit you in the side of the head.  I threw the next pitch right down the middle and he took it for strike three."
------------------------------------------------------------------------------------
In fact, a lot of hitters don't want anyone giving them signals.  That included Hall of Famers Cal Ripken and Tony Gwynn.  "What if they're wrong?'' Gwynn asked.
I think guys like Gibson actually welcome a runner stealing signs.  It gives them free rein to retaliate because no one can logically complain.  This was underlined by Goose Gossage, who had a sizzling fastball with life and a slider that was so filthy it showered three times a day.
"If we thought hitters were getting signs relayed from second base," Gossage said, "we'd call a breaking ball, and then I'd throw a fastball up and in. That stopped it right then. It was over. They were done."

                                                 The Goose
Some hitters have actually been know to take a peak at the catcher's signals.   Hall of Famer Bert Blyleven, whose curveball broke like a U-turn, said, "That's a no-no. I don't think too many players peek back at the catcher.  There's going to be repercussions."
Orioles ace Jim Palmer remembers the time Jim Spencer, who was a friend of his, was sneaking a look at the fingers of catcher Rick Dempsey.  "I walked off the mound and said, 'If you do that again, I'll hit you in the side of the head.' I threw the next pitch right down the middle and he took it for strike three."
       Those Damn Alien Space Lasers Won't Stop Buzzing
So the Astros are stealing signs electronically and that's forbidden.  But I'm pretty sure it's not unique.  And, in this era of smartphones and technology that never sleeps, I'm also sure baseball teams will find ingenious ways to pick a catcher's pocket.
Chips imbedded in a player's head that read the movement of the fingers?  A sensor in your back pocket that tickles your butt?  Alien space lasers that buzz your brain?  Martian UFO's betting on the World Series and looking for an edge?
The possibilities are endless.  And the Astros will be first in line.
"Some of the worst concussions I ever had came from getting hit in the back of the head…And the front of Carson's head smashed against the ground.  That's a double lick."
                     --Cris Collinsworth
"I was just playing fast.  He turned like he was running the ball, and I just tried to get him down. It was a bang-bang play.  I didn't think I hit him with my helmet.  I thought it was just a small hit but everybody was going crazy on the sidelines. I was just trying to finish the play."
                     --Jadeveon Clowney 
THE EAGLE HAS LANDED…
      …WITH CLOWNEY'S HELMET STUCK IN HIS SKULL
               "That's a Dirty Play"
There are times when you really think the world has gone terminally moronic.  No hope.  Rational thought about as obsolete as hula hoops, dial phones, drive in movies, and the Edsel.
When Clowney drilled Carson Wentz Helmet To Helmet, it was Apocalypse Now, the Monty Python Silly Walks, and the Marx Brothers in Duck Soup all rolled into one hilarious comedy act doused in bull dung they could smell in Siberia.    
Because the officials not only ignored it, they condoned it.  In college ball at least they pretend to abhor vicious hits.  They call it targeting and Clowney would have been ejected faster than the speed of light.
In the NFL?  No ejection.  Hell, they couldn't even see it as worth a 15-yard penalty.
                       Erased by one of the dirtiest hits you'll ever see. 
In fact, Collinsworth blew kisses at Clowney as often as the traffic jams up like sardines on LA's Interstate 405.  According to Collinsworth, Clowney is a glorious warrior, a superb athlete, and the second coming of Reggie White.
Maybe some of those concussions triggered a severe memory loss, causing Collinsworth to forget a hit so dirty it could take seven showers a day and still be covered in slime a year later.  And so dirty Wentz could barely stand up in the dressing room and couldn't remember what happened.
------------------------------------------------------------------------------------
"He targeted him in the back of the head.  It's hard to hit a target that's almost on the ground with the crown of your helmet unless you're trying to do it intentionally.   If that was Vontaze Burfict we'd be calling for him to be kicked out of the league."
                         --Bart Scott, 11 year NFL linebacker
------------------------------------------------------------------------------------
Clowney, of course, claims he meant no harm.   "I don't intend to hurt nobody.  I've been down the injury road, and it ain't fun.  That's a great player over there. For the team and for the organization I hope he's OK."
And his message to Philly?  "Bye, bye, Eagles."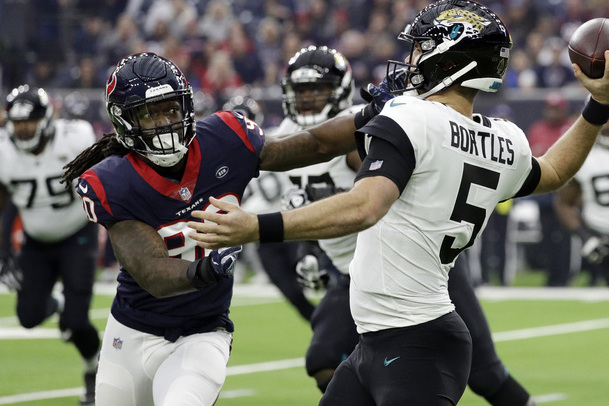 So be it.  We'll just agree the video is a mirage, a CGI con, a Social Media hallucination, Fake News.  That wasn't Jadeveon driving his helmet into the back of Carson's head as the QB hit the turf.  No, sir, that never happened.  And, if you believe that, you qualify as a bona fide NFL referee.
------------------------------------------------------------------------------------
"He was a runner, and he did not give himself up.  We saw incidental helmet contact, and in our judgment, we didn't rule that to be a foul.  From what we saw on the field, it was incidental."
                        --Referee Shawn Smith
------------------------------------------------------------------------------------
Eagles left tackle Jason Peters didn't quite see it that way.
"I checked Clowney about it,"  Peters says.  "He was mouthing, I was mouthing back at him. I told him, 'That's a dirty play.' He's like, you know, 'My bad.'  We just kept playing."
But Wentz didn't.  He was erased. By one of the dirtiest hits you'll ever see.
CONCUSSIONS...        
                                              CONCUSSIONS...
                                                                                                        CONCUSSIONS...
Have you ever been down on the field during a pro football game?  If you have you'll understand just how violent it can be.  You only get a small sample on TV.  At ground level the impact is magnified 10 fold.
That Collinsworth quote is as telling as getting bitten on your butt by an angry rattlesnake.  He says, "Some of the worst concussions I ever had..."  SOME OF...It's as if getting your brain smashed against the inside of your skull is just another day at the office.
                                                      "Some of..."
Many years ago I covered junior football (18 to 21-year-olds) here in Vancouver.  Eric Guthrie was a QB, an outstanding young man, a team leader.
I was told Guthrie had already suffered about a dozen concussions.  But that was a time when bruises on your brain were considered par for the course, NO BIG DEAL, just getting your bell rung. 
------------------------------------------------------------------------------------
See stars, a rush of nausea, wobbly, double vision, my brain hurts, and  where the hell am I?...and get back in for the next play.  If you can remember the next play.
------------------------------------------------------------------------------------
Eric Guthrie went on to star at Boise State, get drafted by the 49'ers, play for three CFL teams, including the B.C. Lions, and spend a year with the Detroit Wheels in the World Football League. 
Hell, he even signed a pro baseball contract with the Pittsburgh Pirates, which tells you how athletic he was.  Bravo, Eric.   
"I was living like a vegetable.  I'd walk from the bedroom to the kitchen and tell my girlfriend I was going to the store. She'd come back half an hour later and I'd still be standing there.  She'd ask if I'd been to the store.  And I'd think, SO THAT'S WHY I HAVE MY CAR KEYS.    Sometimes I'd go to the mall to buy something and I'd have to phone her to tell me how to get back home."
                --Super Bowl QB Jim McMahon
ANYONE FOR FOOTBALL?
           The Fast Track to Brain Damage
Football, in case you haven't noticed, is a very violent game.  I played it in high school and I've coached it.  But I don't recommend it.  McMahon, for instance, got nailed for a bruised brain, a broken neck and a lacerated kidney.
Autopsies of former NFL players are like a blueprint for mayhem.  There are reports that 99 percent of NFL players showed at least some signs of brain damage.  That seems like hyperbole but there's no doubt it's a tried and true path to dementia, depression, and even suicidal thoughts.
                     When his brain was clean and clear.
McMahon flew to New York and got treatments from chiropractor Scott Rosa, who manipulated his neck to open a blockage that was trapping fluid on his brain.
"The first time he did it, my head was so full of stuff it literally felt like the toilet flushing," he says.  "I could actually feel the stuff draining out of my head."
------------------------------------------------------------------------------------
"My head hurt so bad I'd mostly stay in my room for months at a time.  The shades were down. Any kind of light hurt.  I couldn't remember where I was or what I was supposed to do. The pain was like somebody sticking ice picks in my head.  If I owned a gun, I probably would have committed suicide."
------------------------------------------------------------------------------------
McMahon agreed six years ago to donate his brain to research.  "I'm not going to need it after I'm dead," he says.
McMahon and the Bears were Super Bowl super stars in 1985 but he has very little positive to say about coach Mike Ditka, a former tight end.  And one of the toughest hard rocks since Bronko Nagurski, who quadrupled as a fullback, safety, and a tackle on both offense and defense and later dominated pro wrestling.  C'mon, Bronko, we wanna play, too.
          "He didn't know what the hell he was doing."
McMahon was not thrilled by the Chicago style.  "We were a running team.  Boring as hell.  Ditka wasn't a very good offensive coordinator. He didn't know what the hell he was doing."
As you can see, McMahon never pulls his punches.  He thinks kids play tackle football far too early.
"They're not physically able until they're juniors in high school," he says.  They can learn the fundamentals playing flag football.  You see these 6, 7 and 8 year old kids who look like bobbleheads. They can't even hold their head up, much less a helmet.  I ask parents if they'd rather see their son play football or be in a wheelchair."
(The quotes are from a great story by Harry Minium in the Virginian-Pilot newspaper.)     
               BASEBALL PUZZLE
How can ONE team get SIX hits in ONE inning and NOT score a run?